Some shutters go on the exterior of your home, while others go on the interior. Shutters aren't only decorative accents, but they also have a purpose, and that's to protect your home from sun, rain and wind. From heavy duty hurricane shutters to beautiful interior shutters, the colors, designs and styles are truly limitless.
Example of an exterior shutter: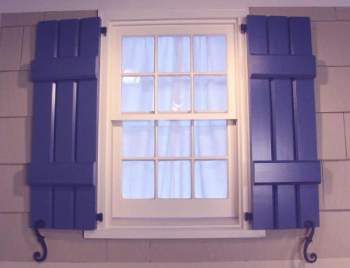 Example of an interior shutter: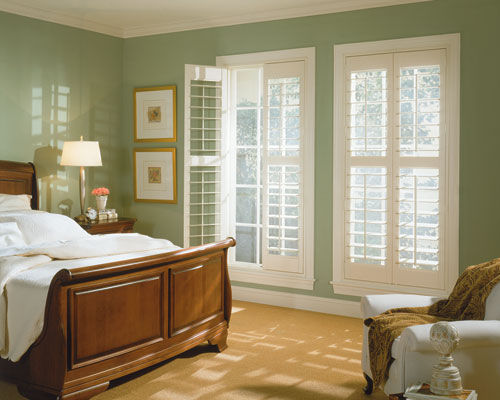 You first have to decide whether your window shutters will be decorative or utilitarian. What's the climate like where you live? Will the shutters be on the outside of your home, or inside? Ask a professional window covering company to guide you through the process of selecting the right shutters for your home. If cost is an issue, a good pro will find a happy medium between quality and price.
When it comes to installation, it might be tempting to do the job yourself, but to ensure the work is done properly, it's best to use a professional installer. Ask for a written estimate, and also ask if you can contact some previous customers for references. This way, you'll find a company with a good reputation.
After installation, it's important to care for your new shutters. Most manufacturers explain how your shutters should be cleaned and what type of chemicals can be used. If you don't have a guide, the person who installed them can tell you how to clean them. If the shutters are outside, they'll probably need to be hosed down once in a while and checked for rust or damage. If they are on the inside, they'll probably only need to be dusted and wiped down with a damp cloth.