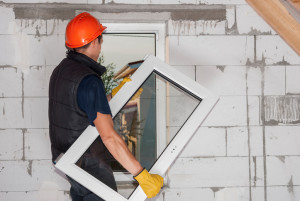 For new homeowners, the thought of owning your own piece of property can be very exciting! However, if you bought yourself a fixer-upper, projects need to be prioritized, so you can get the most out of your time and money! Older homes are often plagued with old and drafty windows, so you'll have to decide– is window replacement worth the cost? The answer to this question is . . . it depends.
While it's relatively cheap to swap out a faucet or repaint a room, window replacements for an entire average home will be an up-front cost that may or may not be worth it. For example, if you have bought an older home with dreams of making it your forever home, it makes sense to spend the money on window replacements and reap the rewards of lower utility bills for years to come. However, if your goal is to quickly flip and sell the home for a profit, you might want to look into other window replacement options, such as retro windows or replacing only a portion of the windows in the home.
When purchasing a home, ask the seller about the last time the windows were updated. If the home has never had window replacements done, you may be able to negotiate a lower price from the seller to offset the increased utilities that you will pay out. Additionally, while touring homes, pay attention to any drafts you feel coming through doors and windows, as well as light shining through cracks. These can be warning signs of inefficiency and things that will need repairing should you purchase the home.