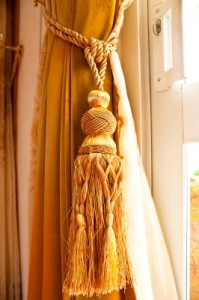 Curtains can add a lot of depth and beauty to a room. They come in a variety of different lengths, styles and colors, so you should have no trouble finding the right curtains for your home. However, it is very important to clean your curtains regularly to keep them looking nice. Here are some tips for cleaning curtains:
Use a Handheld Vacuum Cleaner – Vacuum your curtains once a week with a handheld vacuum cleaner. Vacuuming your curtains will remove the dust and dirt from them, making them look nice and clean.
Wash Curtains in Cold Water – Curtains should be washed at least once a month in cold water. If your curtains aren't able to be washed in the washing machine, wash them by hand. Just fill up the bathtub with cool water and a small amount of laundry detergent. Then, gently wash the curtains with your hands. If the curtains are very dirty, you can add a cup of baking soda to the water.
Hang the Curtains – To avoid wrinkles, you should hang the curtains to dry while they are wet. If the weather is nice, hang them outside for several hours. The sun will help speed up the drying process.
If you follow these tips, your curtains will always look nice and fresh. It isn't difficult to properly care for curtains, and it does not take much time at all.