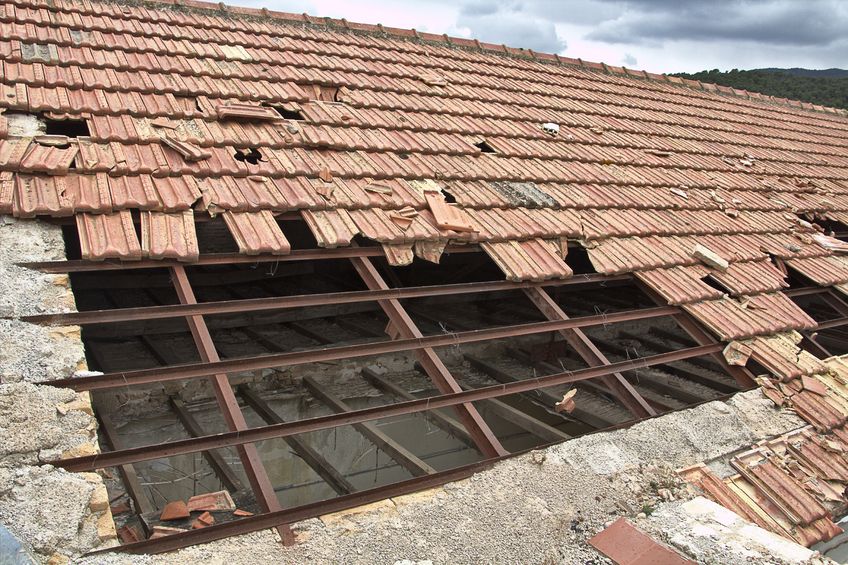 So a big storm's blown through, and it looks like your roof may have suffered some storm damage. Now what?
First of all, know what you're looking for. After a storm, contact a roofing company to do an inspection. Some signs of storm damage include:
Lots of granules of asphalt in the gutter if you have asphalt shingles (as the storm took off the protective coating).
You can hear the roof crunch under your feet (meaning it lifted up during the storm and is still settling down). There may be problems underneath, between the wood and the shingles.
Split shingles in the case of wooden or clay tile shingles.
Leaks are one of the most obvious of all the signs – check your attic.
After you've ascertained that there are signs of storm damage, leap into action. Remember all that you can about the storm and write it down (time, length, etc.) and take pictures. You can usually find fairly accurate information about storms online after the fact, such as through the weather channel.
Contact a roofer right away. For one, roofing companies will be inundated with calls if it's a big enough storm to affect a lot of people. There will be a wait for the best roofing companies, and you definitely want to go with the best. Not only that, taking care of the problem as soon as you can prevents further damage and ensures that there won't be problems when another storm moves in.