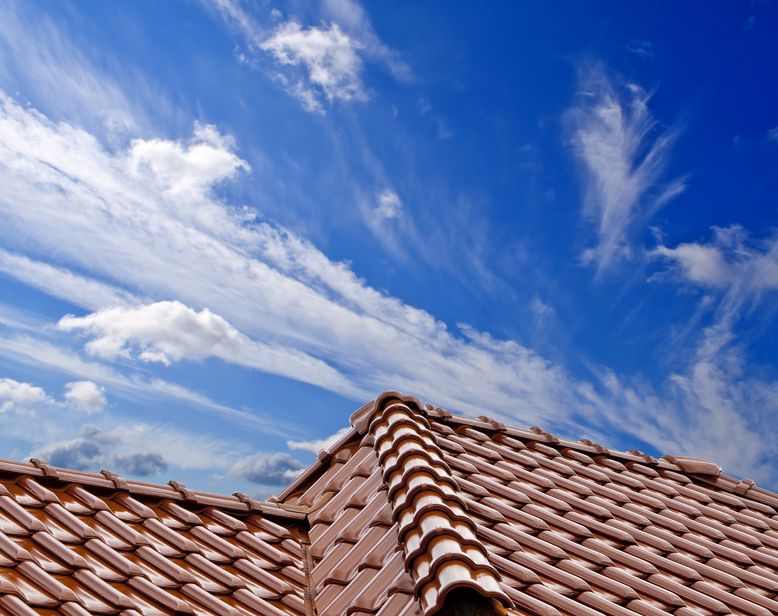 It's a fact – over time, asphalt shingles age, and eventually they will need to be replaced. Give or take, the average lifespan of an asphalt shingled roof is about 8 to 10 years, depending on the climate where you live. When shingles show any of the signs mentioned below, roof replacement is likely to be the only solution.
Visible Damage: Shingles weaken and become brittle as they age. Damage such as multiple broken tiles or tabs are easy to spot visibly. The roof should be replaced right away before it starts to leak.
Penetrations: It's not only asphalt shingles that get old and worn – the flashings, lead boots and roofing sealants also take a pounding from Mother Nature. Rusted flashing, peeled membranes and cracked sealant should be inspected by a professional roofer immediately. In most cases, roof replacement is necessary.
Dark Patches: In areas of the roof where the shingles are exposed to a lot of sun, dark patches will eventually appear on the surface. When this happens, you can be sure that it won't be long before you need a new roof. Shingles with those telltale patches are a sure indication that it's time for roof replacement.
Granules: The darker the shingle color, the more difficult it is to detect if the granules are wearing away. If there is an excessive amount of shingle granules in your gutters, downspouts or valleys, this is another sign that your roof is ready to be replaced before a major leaking issue takes you by surprise.
Confused About Roofing Materials? Ask a Professional Roofer
Any roofer will tell you there are lots of options to choose from, such as tiled roofing, metal, solar roofing, standing seam, slate roofing, shakes, and even clay tiles. Roofing materials can also be fire proof, and some systems come with lifetime warranties. Since there is such a wide range of choices, it's easy to get information overload.
However, at the end of the day, whether you want a metal roof, a corrugated roof, a commercial roof or a residential roof, the best roofing material is going to be the one that protects you and your family or business. It's the one that suits your needs.
When you buy a new roof, your first priority should be functionality, not looks. The climate where you live is a key factor, so consult with a professional roofer in your area. Remember, too, that insurance companies have certain impact standards regarding resistance to storms, strong winds and hail.
Installation of a new roofing system isn't a one-man job, nor is it a job for friends and family. Professional roofing contractors are in business because they have the experience, the tools and the skills to do the job properly. Never underestimate the value of a skilled roofer, and don't try to save money by hiring an amateur.