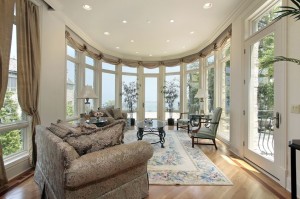 It is said that life's third-greatest source of stress is moving, behind divorce and the death of a loved one. That's a pretty hefty undertaking! However, when you plan a move with In & Out Moving & Delivery in Charlotte, North Carolina, it doesn't have to be a stressful experience. Our local movers with their diligent, professional and friendly approach will make sure of that.
Naturally, customers have questions about the process, so let's address a few common ones:
Will you help with furniture rearrangement?
Absolutely! When your items are delivered to your new home, our reliable movers will work with you to ensure that all boxes and furniture arrive in the right rooms. Then, they'll be happy to do the furniture rearrangement exactly as you wish.
Read More: Do Moving Companies Help with Furniture Rearrangement in Charlotte, NC?