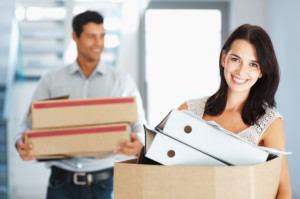 Are you planning to relocate your company? If the answer is yes, the days, weeks and months ahead could represent an exciting chapter in your business history. That said, however, it doesn't mean moving to a new workplace is going to be easy. Commercial moving can often be a challenging project due to the amount of furniture, the number of people, and the many digital systems involved.
Fortunately, the moving crew will handle most of these responsibilities, but there is some prep work you can do to help the process go smoothly.
Your employees should pack their own belongings: Your commercial moving project will be quicker if you get your employees to pack their own stationery, files and personal effects. Ensure that each worker has at least two boxes for ample packing space.
Read More: Commercial Moving: Prepping Your Staff and Office for the Big Day, Charlotte, NC