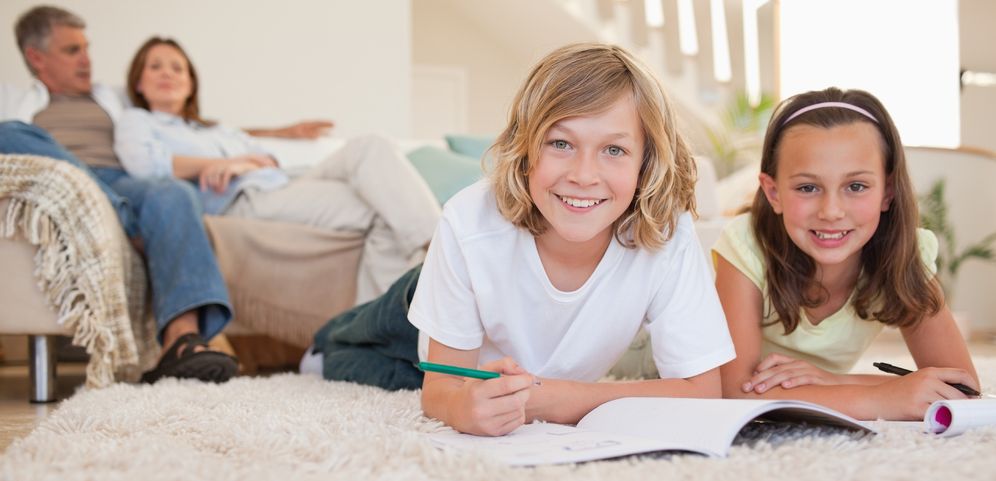 One of the biggest decisions a homeowner will make is what kind of carpet they will put in their home. Before they can choose, however, they need to know the different types of carpet there are. Below are some of the more common types of carpet.
Nylon – Nylon is steam resistant, durable, soft, and a very popular material for carpet in the home.
Polyester – The polyester fibers are a favorite of many, since they are able to hold dramatic, vibrant colors that don't fade a lot over time. They're non-allergenic and a lot of times are crafted from plastic bottles that have been recycled. It's usually not a good idea to use polyester carpet in areas of high traffic, since it tends to flatten as time passes.
Polypropylene – Polypropylene is nearly the softness of nylon, and is very resilient and resistant to mildew, shedding, and stains.
Wool – Carpet made of wool is luxurious, long-lasting, and extremely soft. However, low-grade wool can stain easily and the high-grade wool is very expensive. Some of the manufacturers will combine wool with some synthetic fibers to give the best of both worlds.
When you are choosing carpet for a room in your home, think about the things you do in that room. This is going to help you with choosing the right kind of carpet for that room. For example, high traffic areas will need something that is resistant to stains.
Jute Carpets Are Very Green – 100% Sustainable and Renewable
We're all realizing that we have a responsibility to take better care of the environment by introducing the greenest possible things into our homes, and flooring is no exception. Apart from the obvious eco-friendly options like bamboo and cork, you can also consider beautiful carpets made with natural fibers like jute.
Jute fibers are said to be the softest in the world! In fact, jute has been named "the golden fiber" due to its natural silky, gold shine. Okay, you're probably visualizing those elaborate and fancy patterns that characterize many exquisite jute carpets – the ones that are way off your budget! Actually, jute carpets are very affordable because jute is one of the cheapest of all plant fibers.
While jute is naturally brownish-tan in color, it can be dyed into countless colors while the fibers are being processed. Brightly colored jute carpets and rugs in different patterns, textures and shapes are often seen in ethnic-inspired abodes, spas and beach houses.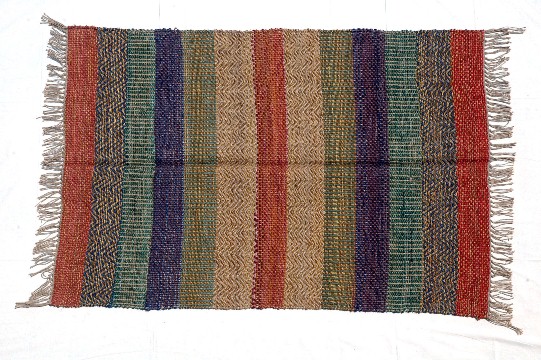 Of course, it's just as attractive in its natural hue: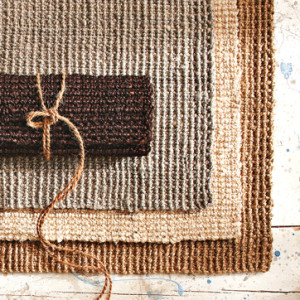 Popular patterns include boucle, basket weave and herringbone. Jute carpets are perfect if you want to create an eclectic vibe in a minimalistic environment. Jute can also be mixed with synthetic fibers to make the carpets more durable and stronger.
Jute carpeting is considered to be one of the greenest flooring options because it is 100 percent sustainable and renewable. Like other green fibers, jute has no allergenic properties, so it is safe. Plus, the carpets are fire-resistant and biodegradable – two more reasons for choosing "the golden fiber."
3 Surprising Advantages of Carpet Flooring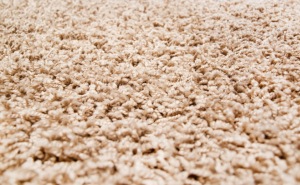 Rumors abound about the disadvantages of carpet. However, there are many great advantages of carpet flooring that are prone to be quickly forgotten or disregarded in favor of hardwood or even laminate flooring. In fact, many people still prefer carpet for the floors in their homes – and for some very good reasons.
Trapping of dirt and dust – With hardwood, laminate, or tile, this dust simply settles on the surface of the floor or in corners, waiting to be kicked back up into the air. Carpets, however, will trap dirt and dust in them, keeping the air cleaner. With regular vacuuming and occasional heavier cleaning (no more than is required with other floor types), this dust is easily removed from the household.
Ease of installation and maintenance – Installation of carpet is much easier than laying wood, laminate, or ceramic tiles; this means the cost is also less. Maintenance is also minimal, usually requiring only vacuuming only once or twice a week and steam cleaning about twice a year.
Sound and heat insulation – Carpet can be a good choice if your goal is insulation, which the fabric greatly increases. Keeping your house a steady temperature is not only comfortable, but helpful in decreasing the power bill. The fabric in the carpet also helps insulate against sound and echoes that other, harder floors perpetuate.