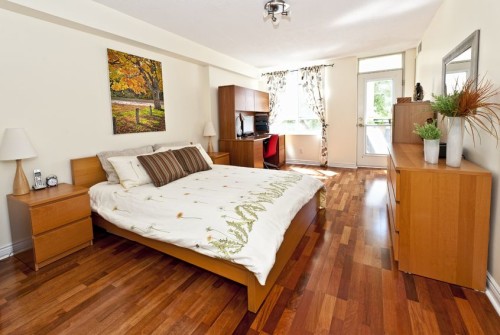 Hardwood flooring is a popular choice for many homeowners. Unfortunately, a lot of people don't know how to take care of their hardwood floor. Below are some of the best tips to follow when you have a hardwood floor, to keep it looking beautiful.
Understand your hardwood floor and rely on the instructions of the manufacturer if you have a question.
Research how you should care for the specific type of finish for your hardwood floor.
Use a cloth that's dry when you're wiping up messes and spills.
Remove any solid material, such as sand, grit, or dirt when you can. Otherwise, it will scratch the finish of your floor.
In areas that have a lot of traffic, use rugs so feet stay clean. You could also request that people remove their shoes when they enter your home.
Put felt on the bottom of furniture to keep it from scratching your floor.
Buy a vacuum that has an attachment for bare floors. This is going to ensure you are able to get everything off of your floor.
Lift your furniture rather than drag it to avoid damaging your floor.
Think about hanging sheer curtains on your windows to reduce the UV rays from the sunlight, since they can discolor your floor.
A hardwood floor can enhance the beauty of a home and also increase its value when the floor is cared for properly. Use these tips above, and you will help your hardwood floor look exceptional for many years.  A home with hardwood flooring is a home that many people may consider buying if you decide to sell your house one day.