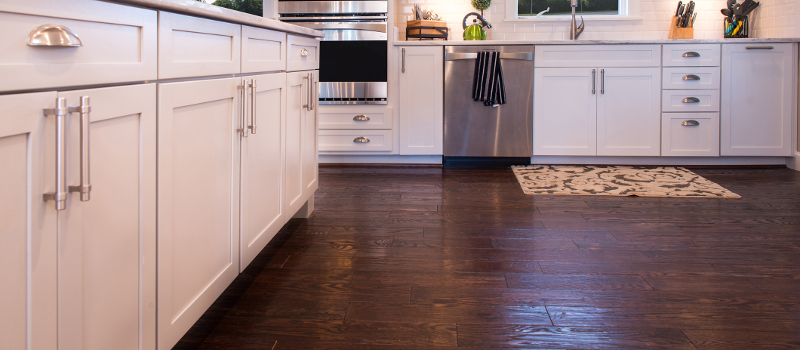 Choosing between wood flooring and other options for your newly remodeled kitchen is a big decision. While there are several good options, here are four reasons why you should have wood flooring installed in your kitchen.
Value- Wood floors will add a great deal of value to your home when it comes time to sell. Plus, wood flooring doesn't diminish in value over time and will remain in good condition for many years to come if properly maintained.
Maintenance- No one wants to get down on their hands and knees every day to scrub the kitchen floors. With wood flooring, all you have to do on a regular basis is stay on top of sweeping and vacuuming your floors. However, make sure you avoid scratching your wood floors by using area rugs and making sure floor protectors are used on your furniture.
Environmental Impact- Wood floors come from natural and sustainable resources. Today, the wood used for these floors is cut down from forests that are carefully maintained. U.S. Forest Statistics report that there is more standing timber currently than there was just 50 ago.
Style Options- Wood floors come in a variety of different shades, sizes, and styles. Whatever style you are going with for your new kitchen, it's almost guaranteed that you can find wood flooring that complements the overall look of this room.
When it comes time to make a decision regarding what flooring you will use in your newly remodeled kitchen,  don't write off wood as a possibility.