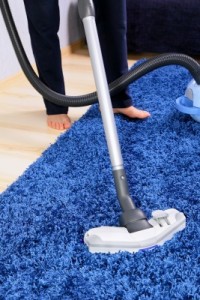 Carpet can hold significant amounts of dust, soil, etc., without appearing to be dirty. According to ShawFloors.com, it has been proven that carpet is actually efficient at keeping small particles like pollen and allergens out of indoor air. In fact, data from a study conducted in Sweden showed that when carpet declined in popularity, the number of people with allergy problems increased.
In 2002, two North Carolina schools were the subject of a study by investigators at the RTI (Research Triangle Institute) and the UNC (University of North Carolina). One school was 70 to 75 percent carpeted, while the other had mostly tiled flooring. Results revealed that the tiled floors contained a higher number of airborne contaminants (potential sources of allergens) than the carpet floors did.
Other research, including a study by the CFD (Computational Fluid Dynamics), has reinforced the above findings. The conclusion is that carpet actually reduces exposure to potential health problems. Carpet does not cause allergies or asthma – neither does it increase the severity or incidence of allergic or asthmatic symptoms. With respect to allergies and asthma, multiple studies actually reported fewer symptoms with carpet.
Using a vacuum cleaner with a high-efficiency filter regularly and doing periodic steam cleaning will remove most allergens from carpet and significantly reduce the population of dust mites.