Our Professional Room Renovation Contractors Can Help You Customize Any Room Of Your Charlotte NC Home, Just The Way You Want It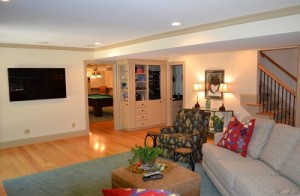 Room Renovations – The rest of your house may be great, but what about that one bedroom or bathroom that's just too small and cramped? Or the poorly designed cabinet arrangement in the kitchen? Or the basement that still has concrete floors and pipes visible in the walls, making it feel like a cave? At B&E Construction, we can help you with room remodeling and basement renovations to bring those problem areas of your home up to par.
You might be wondering what room renovations are most beneficial. Here are a few ideas:
Kitchen Renovations – Whether you do it all at once or a little bit at a time, kitchen remodeling is one of the best ways to increase the value of your home overall. A Kitchen Renovation can make it more functional and will make time spent with your family while cooking and eating meals much more enjoyable.