An Interior Renovation Done By One Of Our Professional Remodeling Contractors in Charlotte NC, Might Be Just What Your Home Needs!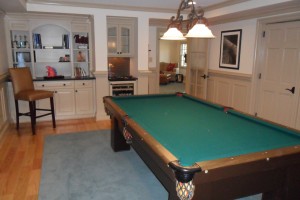 Interior Renovations – The design and layout of a home environment has been shown to have a tremendous impact on our quality of life. Creating a productive and happy environment will reduce stress and frustration. If your home isn't providing these benefits for you, home interior renovations may be the answer! Not only will interior renovations make your house feel more comfortable and inviting, but it will also increase the value of your property. And by fixing up those problem areas, you can reduce maintenance and utility costs, as well, enabling you to put at least some of the money spent on home renovations back in the bank as time goes on.
At B & E Construction, we specialize in creating customized home design solutions. After a free initial consultation and space assessment, our design team will present you with a set of interior renovation options tailored to fit your needs and budget.
Read More: Charlotte Interior Renovations