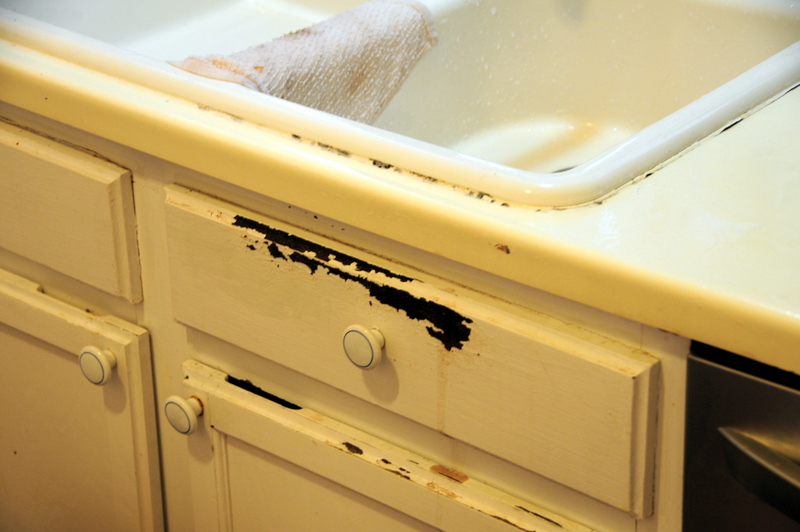 Kitchen cabinets won't last forever, although high-quality wood cabinets should last for quite a while. If you start to notice wear on your cabinets, you can decide whether to reface them or replace them. Refacing cabinets involves refinishing the wood, replacing the doors of cabinets and fronts of drawers with new pieces of matching wood, or covering the cabinets with laminate veneer. It is often cheaper than replacing the cabinets, but if your kitchen cabinets are cheap and poorly made, it can cause more damage to try to reface them, resulting in even higher costs in the long run.
If your cabinet doors are starting to fall off, you notice any water damage to the wood, or the hinges and drawers are no longer working properly, these are good signs that it's time to replace the kitchen cabinets. If you live in areas with high humidity, you might also notice warped doors and shelves. Dry climates can also see wood damage, such as splitting or other problems, which can make it impossible to open and close the doors and drawers.
Another good reason to upgrade your kitchen cabinets is poor functionality. If you have a lot of cabinets that are very high up, you probably aren't able to maximize the space. Additionally, if your kitchen has only a few cabinets, you won't have enough storage space. Newer cabinets have modern designs that allow you to utilize the space you have and fill every square inch with kitchen items, which means less clutter on your countertops.