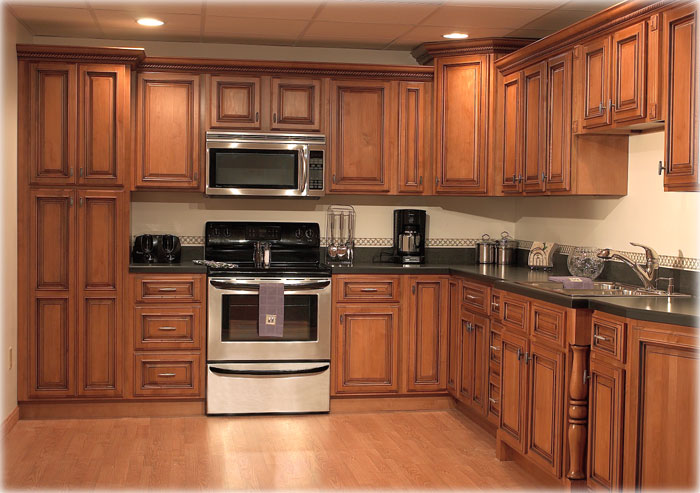 If you are ready to upgrade your kitchen cabinets, there are few tips and tricks to choosing the best option for your needs. Since it's generally a pretty significant investment, you want to make sure you find the cabinets that you will love for years to come, and will remain stylish and well-maintained.
Most kitchen cabinets are made of wood, but you do have a wide range of options in what type of wood cabinetry you select.
Red oak is one of the most popular choices, since it's strong and durable with an attractive pronounced grain.
White oak is perfect for those who like a lighter finish. It's just as durable with a lighter grain pattern.
Maple is not as dense as oak, but has a rich color that is often showcased with a clear finish.
Cherry is more contemporary, with its red tones and uniquely pronounced grain.
Pine is less durable than other choices and dents easily, so it's not a great choice in homes with children, but its knotted pattern looks nice in country-themed kitchens.
Once you choose the type of wood for your new cabinetry, you can also modify the color with a stain. Most unfinished kitchen cabinets will not be uniform in color, so experts will stain them prior to installation so they all match. Some wood cabinetry looks better with a clear stain, which helps amplify the appearance of the wood's grain. You might also choose a darker stain, which modernizes the look of the kitchen without having to pay extra for darker and rarer types of wood.