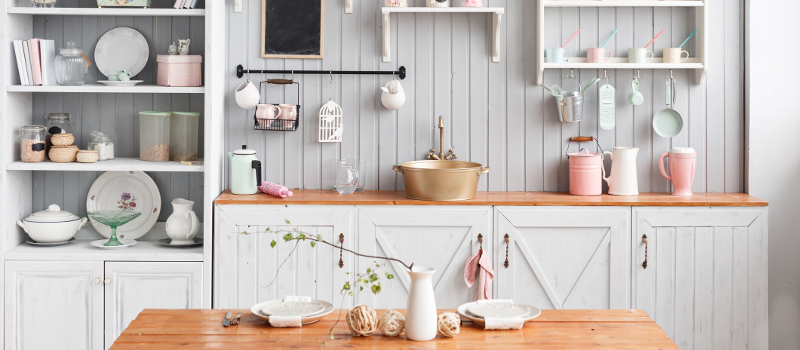 If you've lived in your current home for a decade or longer, you may have started to notice that your kitchen is looking a little dated. Before you start a kitchen remodeling project to modernize your kitchen, consider some of these ideas that can easily transform your kitchen and get it up-to-date with recent design trends.
Replace Metals- Right now, metals like chrome, brushed aluminum, stainless steel, and copper are popular in kitchens. To start your kitchen remodeling, try out some of these materials by implementing them into your lighting and cabinet hardware.
Change Out the Flooring- One of the best ways to almost instantaneously give your kitchen a modern look is to change out the flooring. Replace your traditional linoleum or vinyl floors with a resilient material like stone, wood, or tile.
Remove Upper Cabinetry- If you want to create an open and sleek kitchen, remove the upper cabinets and just leave the lower ones. Even if you don't do anything else during your kitchen remodeling project, you'll be surprised at how modern your kitchen will look without these upper cabinets.
Incorporate Modern Seating- Your kitchen is likely one of the busiest rooms in your home. To make this high-traffic area more accessible, bring in new seating. For example, if you have a large island in your kitchen, put bar stools around it, or if you have a large window in this room, add a window seat beneath it.
The next time you start itching to do a kitchen remodel to modernize your kitchen, give one of these ideas a try!