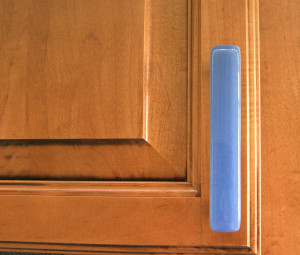 Those who want their kitchens to reflect their unique personal style can start with the kitchen cabinets. In years past, most people selected a traditional look with a standard type of wood that really didn't stand out among other kitchens in the neighborhood. However, with more options and stylish accents, you can transform your cabinets while sticking to your budget.
One option to change the look of your cabinets is to paint them. You can choose from a range of bright to subtle colors, but even a slight change in hue will change the feel of the room. Another great choice is to add glass fronts to your existing cabinets, which brightens up the space and allows you to see what is stored inside. You can use this to display fun plates, which adds to the décor.
Another way to update your cabinets is to replace the hardware. You don't have to stick to basic metal pulls and handles anymore; many retailers are now making brightly colored and very unique options. If you select a vendor that creates one-of-a-kind pieces, you will know your kitchen cannot be replicated. You might choose a glass mosaic handle or a modern black minimalist drawer pull, depending on the feel of your kitchen. You can even purchase rounded hardware with your choice of a vintage map inside. With this selection, you can completely personalize your kitchen with all of your favorite vacation spots or previous hometowns.