Whether your modular home came straight from the factory floor or you inherited it from a family member, there are some things that you can do to spruce it up for a modular homes sale. Tailor these easy decorating tips to suit your budget and achieve a fresh new look to a tired home.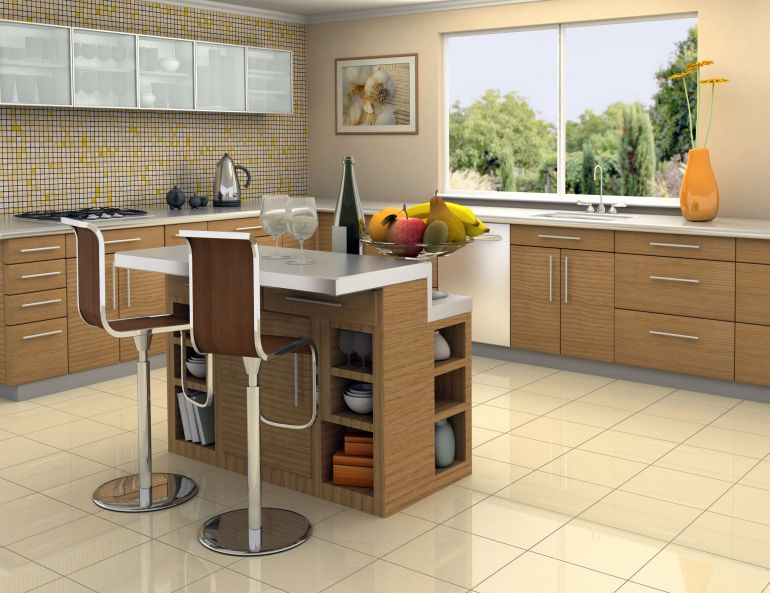 Walls: Older modular homes with paneled walls can make the rooms feel cold and look dark. In the hallways, paint over them with white paint, and in the bedrooms and living room, use warm tones of sage greens or reds.
Ceilings: If they have become dingy over time or have water stains, a coat of white paint will make them look like new and help towards making a profitable modular homes sale.
Floors: Carpets in dull, dark shades can also make rooms look old and shabby. To warm up spaces, consider a wood floor and use large rugs to make cozy sitting areas.
Kitchen: This is a key area in any modular homes sale. Brighten up old wooden cabinets by painting them white, or give the kitchen a warm feel with a cherry wood finish on the cabinets.

Replace the flooring – ceramic tiles are best for kitchens because they are durable and easy to maintain. A big selling point for modular homes sale!
Clean up the existing countertops to get rid of burn marks and stains.
Coordinate the countertop color with accent crockery and towels.
Lighting: Place sheer drapes over the windows to allow natural light in. In areas where more privacy is needed, use pleated shades.