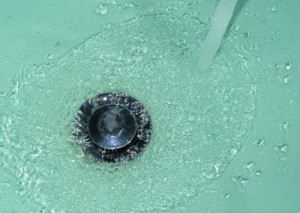 Winter is the time of year when homes are most prone to plumbing problems – some of which can be downright disastrous.
Serious winter plumbing issues like a clogged drain, or a frozen or burst pipe, may be better left to a licensed plumber. However, there are lots of things you can do as a homeowner to prevent a mishap and ensure that your plumbing system works efficiently throughout winter. If you didn't do them before winter started, it's not too late.
Disconnect all outside hoses from the faucets. Turn off and drain the outside pipes – water in them will freeze and expand, putting them at risk of cracking or bursting.
If there are pipes in parts of the home that aren't heated – like garages – you can protect them from extreme temperatures with insulating sleeves or heat tape.
Your water heater takes extra strain in the cold months. Flush it out to get rid of sediment build-up, because this can affect efficiency and cause corrosion. Set the thermostat control to about 120° for optimum performance.
To help stop ice building up in the pipes, try not to let toilets, tubs or sinks stand idle for too long. Use all fixtures regularly to prevent water accumulating in one place and freezing.
Clean dead leaves and debris from the downspouts to facilitate good drainage when the winter thaw comes to an end.