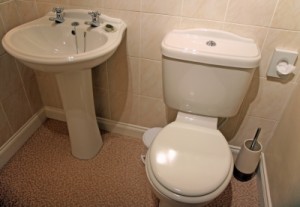 Have you just survived a disaster caused by a blocked toilet? If so, you'll never want that experience again! It's now time to kick into preventative maintenance mode by making sure toilet clogs don't happen in the first place. Here are a few simple rules to follow:
Place a small garbage can next to the toilet. You won't be tempted to throw things like wet wipes, diapers, heavy tissue or other items into the toilet. Use the garbage can instead.
Line the garbage can with a plastic bag – the kind you get at the grocery store with handles. This makes it easy to empty the garbage can, and prevents it from getting really dirty.
Read More: Avoid the Nightmare of a Clogged Toilet – Get into Preventative Maintenance Mode in Hickory, NC!