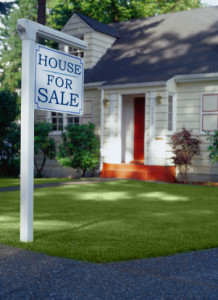 If you are itching to buy a new home, the spring market is one of the best times to list, sell or buy property. However, in order to ensure that you get the most out of the thriving market this spring, it is essential that you avoid the following home-selling mistakes:
1. Believing Your Home is an Exception- Becoming emotionally attached to your home is a natural phenomenon, particularly if you have lived there for several years. However, you should not let this affection for your house get in the way of what your home is really worth. Work closely with a REALTOR® to decide on a price that is fair to you and compelling for buyers.
2. Not Preparing Your Property- The first thing a buyer sees when they drive up to your home is the way it looks from the outside. Do not think that curb appeal is not important. If your lawn is not cut or there are toys strewn across the yard when potential buyers show up for an open house, they may not be as interested in your home.
3. Taking Negotiations Too Personally- Negotiating a price for your home with a potential purchaser can be emotionally trying. In many cases, buyers may request that you make certain concessions or assist with closing costs in order to purchase the home for a price they believe is fair. Your buyer is just trying to get the best deal they can, so do not take these negotiations too personally.
By avoiding these three mistakes, your home will have an advantage over your competitors in the thriving spring market.