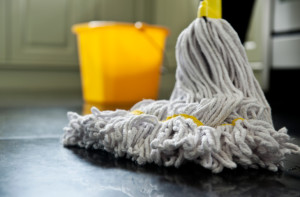 Foreclosure cleanings are important for two main reasons; the first reason being that it's obviously important for a person to clean their home for the sake of being clean, and the second reason is that it's utterly important for a home to be cleaned thoroughly to increase the chances of securing a deal from the next potential buyer.
Homes that suffer from many problems are a hazard to the potential home buyers, but it is also a hazard to the home itself for the reason that the home might be unstable and pose dangers to the surrounding neighborhood. In this case, the house might not only be foreclosed on, but it could also end up being condemned, as well.
When a property owner or bank hires the services of a foreclosure cleaning company, they'll be able to tackle all of the many issues that could be in need of maintenance, or possibly even repair. There are many aspects of a property, both on the inside and outside, that will need to be catered to.
As far as indoor repairs and renovations are concerned, the first tasks can include gathering together garbage and other debris in the home as well on the outside. There can be garbage, including old cardboard boxes, plastic containers, old appliances, or even left-behind furniture and other items. As far as the outside items that might be present, it could include tires, old bricks, scattered garbage, car parts, and all kinds of different things.
Once all the garbage has been cleaned from a home, there is a lot of cleaning that will need to then take place, such as the floors, walls, ceilings, and existing structure of the home. Also, there are many areas of the home that might need specific focus, like counters, cupboards, existing appliances, bathrooms, kitchens, and other specific areas.
A professional foreclosure cleaning crew is equipped with the proper equipment to clean up the job site beforehand, as well as all the materials they'll need to complete the job in full. There could be times when the crew might need to haul large loads of garbage away before they're able to get started with the cleaning the property.
However, once ready, the cleaning crew is able to clean the home from top to bottom; focusing on window cleaning, carpet and floor cleaning, patching holes in walls, flooring, hiring electrical contractors for repairing electrical work, replacing plumbing fixtures, and much more.
Some final things that are done for a foreclosure home include winterizing the pipelines, appliances, and securing the property as necessary. Once the home has been through this process, it is ready to be put onto the market for potential home buyers to look at.