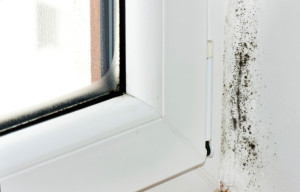 Mold inspection refers to a visual examination, inside and out of a property, for mold and conditions that cause it. An inspection includes moisture readings of concrete slabs, shower enclosures, cabinets, floors, interior walls, exterior walls, and construction materials. Industry-specific equipment is used for the job. Construction materials are often the main cause of indoor mold issues.
The purpose of mold inspection is to detect infestations, establish the cause and provide useful information to facilitate effective mold removal (remediation).
Mold testing, on the other hand, refers to the actual collecting of samples for lab analysis. There are 2 sample types – air and surface. The purpose of mold testing is to establish what type of mold is present in the air and on surfaces. Quantification and identification provide useful information in determining the seriousness of potential health risks and appropriate removal procedures.
Surface samples are taken from an area of approximately 1 square inch. They can be taken by cotton swab receptacles, lift imprints, or an actual piece of furniture (bulk sampling). The preferred method of analysis at most labs nowadays is direct microscopic examination.
After remediation is complete, a clearance test is performed to ensure the removal was successful. In other words, the issues that were discovered during mold testing or mold inspection no longer exist.
Caution: Beware of contractors who offer free post-remediation clearance mold testing. This is a bit like students grading their own homework. The only way to know that a mold problem has been resolved with reasonable certainty is to have an unbiased third party do the clearance testing.