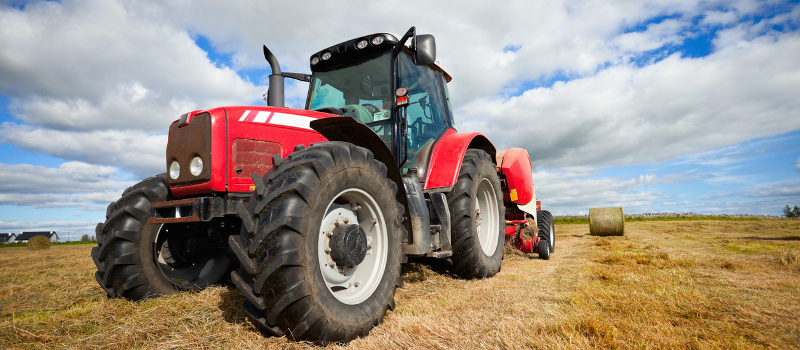 When you think about a barn on a farm, you usually think of those large doors that swing out and are held in place with a plank or the ones that slide open. There are other options as well, however, because many industrial-use doors can be ideal for agricultural use as well. Each type of agricultural garage door has its advantages, so learning about the various ones is the best thing to do when choosing the type that will best suit your needs.
Swinging Doors – Traditional swinging doors are easy to operate and with proper hinges can manage large openings rather easily. The most common complaint with them is keeping them open as you are entering or exiting with a tractor or other farm equipment. One gust of wind can send them swinging into your path. Another problem is that if you do not have a secure latch, they can blow open when you do not want them to. Additionally you need to have the available clearance for the agricultural garage doors to open outward, which means no planting or storing anything close to the building.
Sliding Doors – The benefit of this style of door is that you do not need any space outside the doors for them to swing open. They operate on a roller system, which can permit larger openings. The rail can also extend beyond the building to facilitate a larger opening than the building would otherwise accommodate. The problem with sliding doors is they can be problematic when the rollers don't operate smoothly.
Roll-Up Doors – Roll-up doors, such as you see with industrial buildings, can be the best overall for agricultural garage doors. They can be made for large openings and even have a power opening system to make admittance even easier. They do not take away from storing things next to your farm building, and the door is never in your way. The rollers are inside the building, so they are not hampered by weather conditions as sliding doors can be.
If you would like to know more about how agricultural garage doors can be the ideal solution for your farm building, contact your local garage door company.