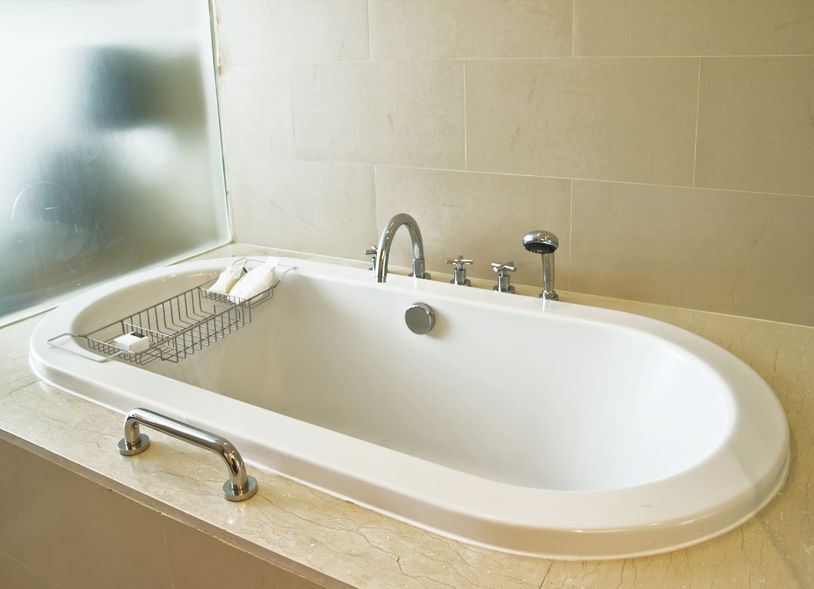 Remodeling a bathroom can become a pricey endeavor, especially because of the cost of materials such as tile, plumbing fixtures, and a new bathtub or shower. The prudent homeowner often looks for ways to get the job accomplished without breaking the bank. When it comes to replacing the bathtub because it is cracked, stained, or an outdated color, there is another alternative that makes sense. Reglazing a bathtub instead of replacing it can save hundreds of dollars on a bathroom remodeling project!
Besides being less expensive, reglazing a bathtub is also a huge time saver. A tub can be reglazed in just a few hours and is able to be used the very next day. Going without a bathtub for a week or two is not a pleasant thing, especially for a larger family. Even if there is another bathtub or shower in the home, it can be bothersome to find out that sharing is not as easy as you'd thought it would be.
Another consideration is that every year, thousands of perfectly good bathtubs end up in our country's landfills. Producing new tubs also creates an impact to our environment. Alternatively, reglazing a bathtub uses a system that is totally green and environmentally safe.
Because the cost of reglazing a bathtub is about 20% of what it costs to replace one, it can be a great option whenever you want to change the colors in your bathroom. You no longer have to worry about choosing a color that is modern today, yet may become outdated in the future. It is reasonable enough to change the color again and again. You can also change the color of countertops and tile to match.
Whether you don't care for the color, want to add color to your bathroom, or have a bathtub with scratches, your bathtub can be reglazed and give you the results you desire, making this the best option for most homeowners.