Let Our Professional Bathroom Remodeling Contractors in Charlotte, North Carolina, Assist You In Designing Your Dream Bathroom For Your Home!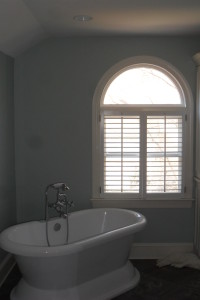 Bathroom Remodeling – When remodeling your bathroom, the first and most important step is choosing a bathroom remodeling contractor you can trust. At B & E Construction, our commitment is to set the standard for quality craftsmanship and service in all bathroom remodeling projects, big or small. Whether you're looking for a sleek, modern look, something more traditional and elegant, or anything in between, we have the experience and advanced training to get the job done right the first time.
Why should you consider remodeling the bathrooms in your home? It's the perfect opportunity to increase storage space, improve the functionality of your bathroom, decrease your water bills by upgrading and repairing your plumbing and bathroom fixtures, and create a relaxing environment that you will love to come home to at the end of a long day. It can also greatly increase the value of your home and make it much more appealing to potential buyers if you decide to sell in the future.
Read More: Charlotte Bathroom Remodeling