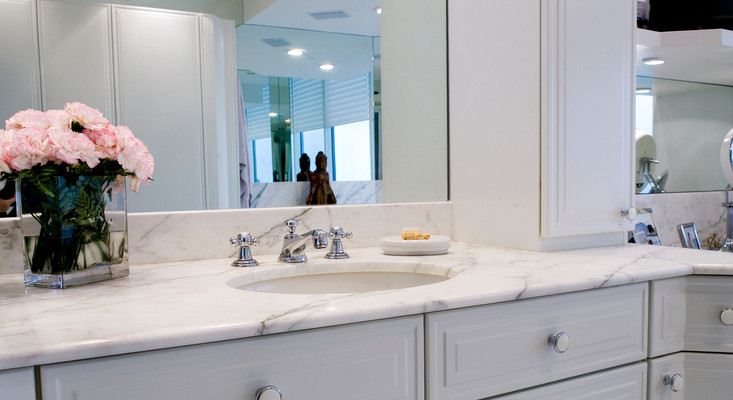 New bathroom countertops are one of the best ways to instantly transform your bathroom.  If you're in the middle of redesigning a bathroom in your home, there are several questions you should ask yourself before you make the final decision regarding your new bathroom countertops.
What is the bathroom primarily used for?
The countertops in a bathroom that is used for showering, teeth brushing, and grooming on a regular basis will see a lot more wear and tear than a small powder room in a hallway. A good countertop choice is one that complements how the bathroom is used.
How many people use the bathroom on a daily basis?
A bathroom that is used more means that there will be more mess. If you have young children who will use the bathroom regularly, it's in your best interests to pick out bathroom countertops that are durable and easy to maintain.
How long will you be in this home?
Before you make any final decisions, think about how long you will be living in this particular home. If you plan to be there for the long-run, splurge on the countertops that you really want. However, if you're planning on selling your home in the near future, you may want to consider going with countertops that are practical, but still look good.
When it comes to picking out your bathroom countertops, asking yourself these three questions will ensure that your new countertops match your specific needs in addition to your style preferences.